Welcome to our Reception Class Page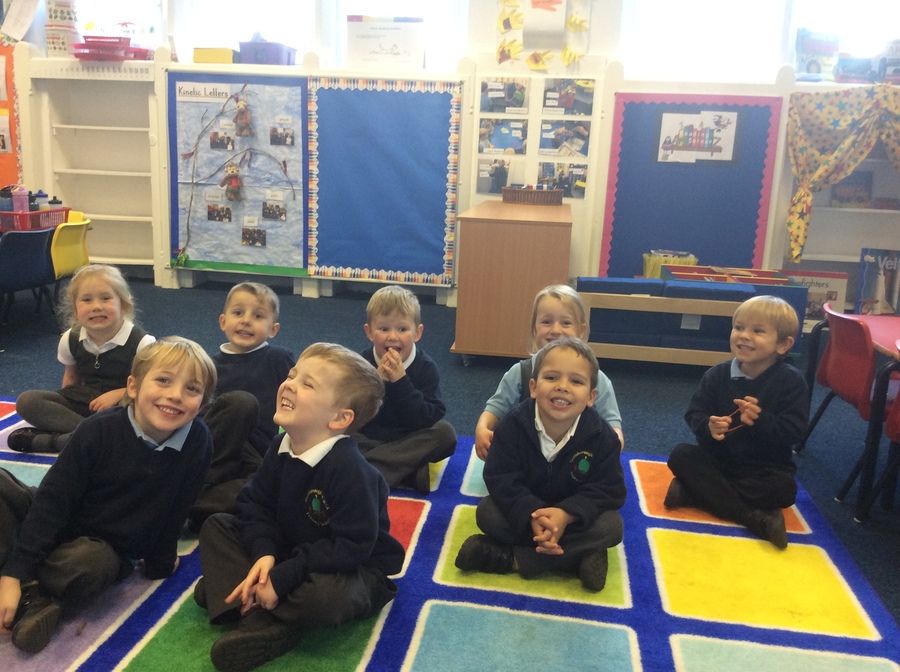 Mrs Shields and Mrs Cox are our Teachers, Mrs Moyes and Mrs Adams are our Learning Support Assistants.
Our Class Newsletter:
Please note the Nativity Play date and venue amendment.
Dear Parents/Carers, November 2017
Welcome back to a very busy half term. During November our overall theme will be 'Wheels on the Bus' in which we will be learning about different vehicles, including those of the Emergency Services, and their uses. We plan to visit the local Fire Station and learn about fire safety. We will adapt the topic as it progresses in response to the children's interests and enthusiasms. This theme will be followed by the Christmas story during December. The children will be working towards the Key Stage 1 Nativity play that will be performed for parents and carers on Friday 15th December @ 1.45pm in the Village Hall. There is also a dress rehearsal performance to Key stage 2 children at 10am on the same day which parents and carers are very welcome to attend if you are unable to come during the afternoon.
A 'Stay and play' session is planned for Wednesday 29th November 8.50-9.30am during which your child can show you around the classroom. Please look out for a special invitation coming in the post nearer the time. We plan to run these sessions each half term on different days and varying between first lesson in the morning and the last lesson of the day to give a wider range of opportunities for you to attend some of them.
We will be teaching Phonics and Maths every day. It will benefit your child if you continue to practise reading skills every day. Please feel free to talk to either of us if you would like further advice as to how to support your child. We will also be focussing on children's early writing skills. If your child is beginning to write using letter shapes, please support your child to use the correct formations. The 'patter' we use to describe the formation is on the Kinetic letter cards which some parents have purchased. We still have some packs of the cards available from the school office at £6.99 a pack. Please also encourage your child to listen for sounds in words and write the sounds they can hear in order. In any case, please value any attempts your child makes at writing even when to adult eyes it may look like scribble.
Children are supported in groups to change their own reading books three times during the week. It would help your child if the book bag could just contain their reading record book, reading book and laminated letters. Please remove newsletters and drawings regularly. So that we know when your child's book is ready to be changed please initial or make a comment in the reading record book. It is also helpful if you make a brief note of any letter and phonics practice you are doing at home.
Last term many children enjoyed bringing in toys for show and tell. This term we ask that the children only bring in things that they have made themselves or are directly related to our topic. This might include a model or picture that they have taken time over or early attempts at writing.
Our PE days this term will be Wednesday and Thursday. It is helpful if could you encourage your child to undress and dress themselves at home and on PE days ensure that they are wearing named school uniform that they can manage independently, including preferably Velcro fastenings on shoes.
As always, please see either of us if you have any concerns or queries.
Yours faithfully
Mrs Cox and Mrs Shields.
We enjoy playing and learning together.
Look at what we have been learning in...
We are learning about Harvest Festival.