Welcome to our Reception Class Page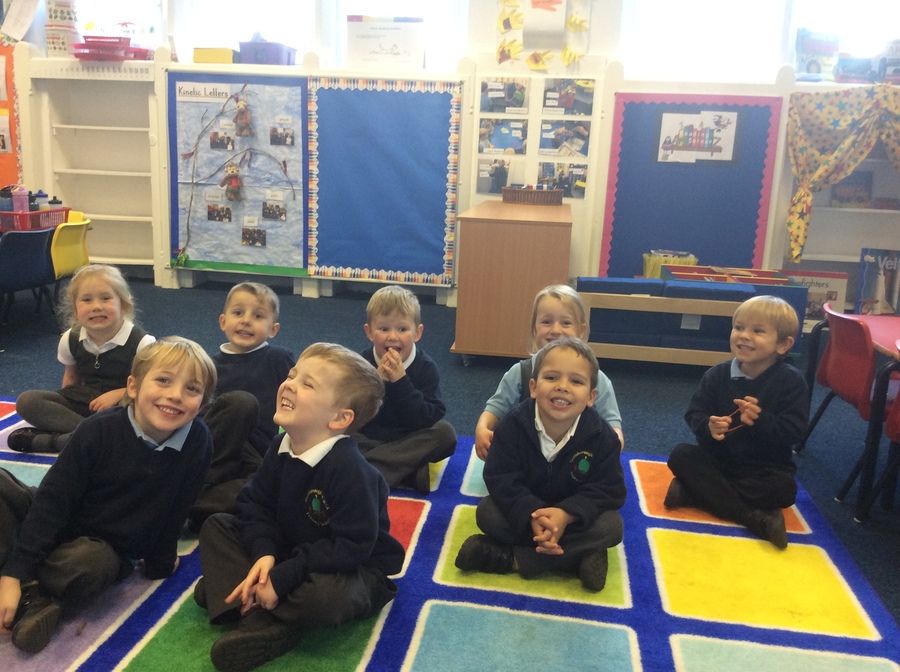 Mrs Shields and Mrs Cox are our Teachers, Mrs Moyes and Mrs Adams are our Learning Support Assistants.
February, 2018.
Dear Parents and Carers
Welcome back to a new half term.
The term will begin by talking about our favourite activities during the half-term holiday referring to the Talk Homework. Our overall theme for this half term is '54321 Blast Off!' and we will begin to look at Space travel, planets, rockets and design imaginary aliens. Areas of the curriculum, such as Art and Literacy, will be linked to this topic where it is relevant.
We will also be discussing our favourite books and celebrating World Book Day on Thursday 1st March. More details to follow on the whole school newsletter. During the final weeks of term we will be learning about the Easter story and doing related activities.
We hope to incorporate the children's ideas and interests into our planning for the foundation stage areas of learning. The children are welcome to bring in pictures, writing, stories or objects that relate to our topic and work and share them with the class. (Please discourage your child from bringing in general toys as they will not be able to show them or play with them in school time).
Your child's book bag will be checked at least twice a week to see if they need to change their reading book and for notes etc. On the days your child does not have a new reading book, you could still continue to support your child's reading skills by:
Re-reading the storybook again to increase fluency

Talking about the characters and their actions

Re-telling the story in their own words

Being a word detective by spotting word-worm words, thinking of words that rhyme with words in the story, looking for different phonemes (sounds) they have learnt within words.
Please write a comment or initial in their reading record book so that we know when a book needs changing.
In Maths we will continue to learn strategies for simple addition and subtraction and we will be asking the children to talk about and try to explain how they solve problems. We will continue to practise counting in multiples of 2, 10 and begin to count in 5s and to recognise doubles and halving. We will also be exploring shapes, weight and measures using comparative language and associated mathematical vocabulary.
P.E. will be on Wednesdays and Thursdays. Please could you ensure that your child's P.E. kit is always named and in school as occasionally we may have the opportunity to do P.E. at other times.
As always, if you have any queries or concerns please feel free to come and see either one of us.
Many thanks
Mrs Cox and Mrs Shields.
We enjoy playing and learning together.
Look at what we have been learning in...
We are learning about Harvest Festival.