This term's topic is 'How magical is our school?'
We looked round all the school building for clues to see where the oldest and newest parts were.
We found out about Mrs Pryce's old school, and the lovely Mrs Hart came in to see us and tell us about her schooldays at our school. We didn't like the sound of the outside toilets very much!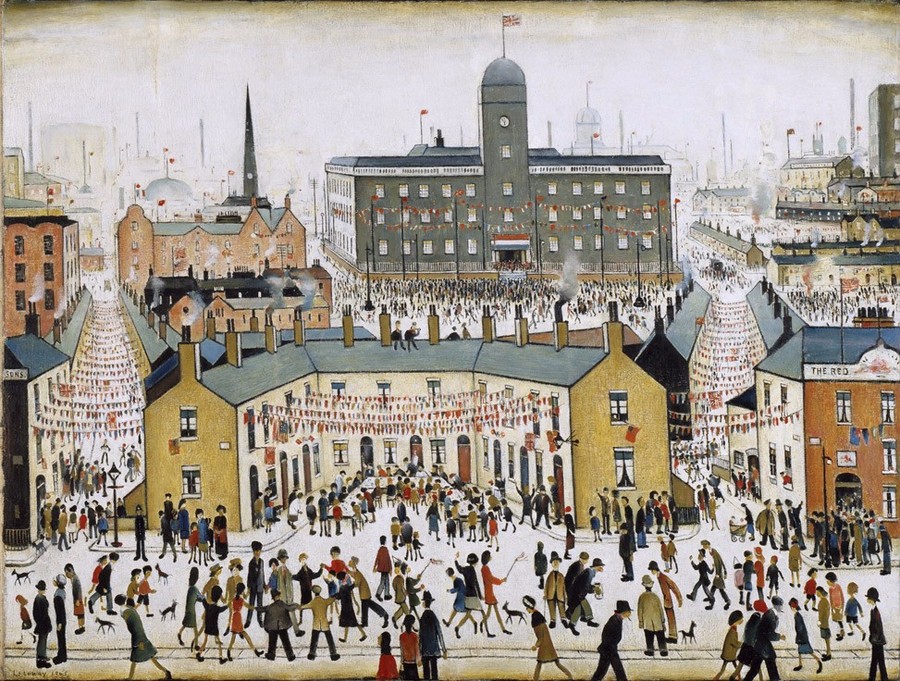 We looked at different painted images of buildings. We could spot which ones were by LS Lowry - they were all very busy and showed streets with big chimneys in the background.
We painted our own pictures looking from the school playground. First we drew and painted the buildings. Then we looked more carefully at how LS Lowry drew people and had a go ourselves before painting people onto our pictures.