2020/2021 - Please note that the additional teacher training days for Guilsborough C of E Primary are: Monday 2nd November, Monday 19th July and Tuesday 20th July.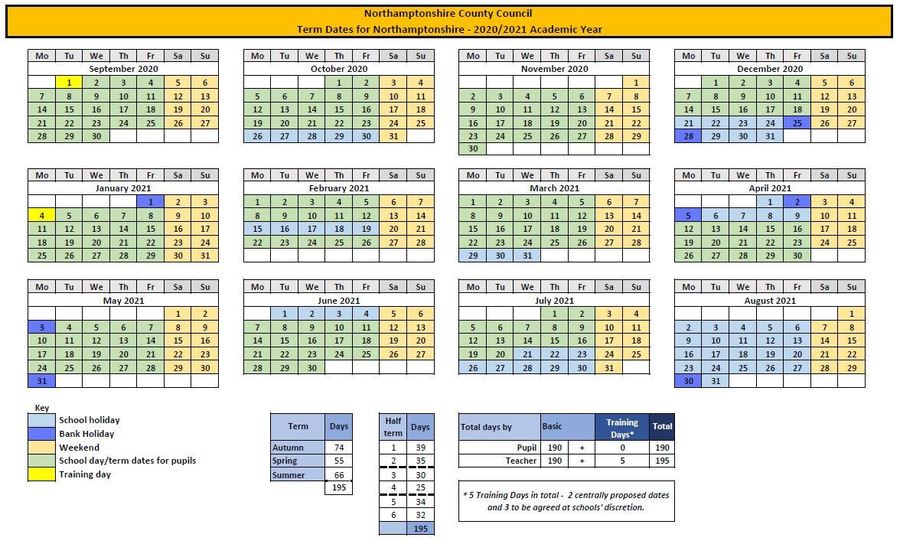 Click here to download the 2020/2021 calendar as a pdf
2021/2022 - Please note the dates of all 5 teacher training days will now be set by Northamptonshire schools. We will therefore published these in due course.
Click here to download the 2021/2022 calendar as a pdf